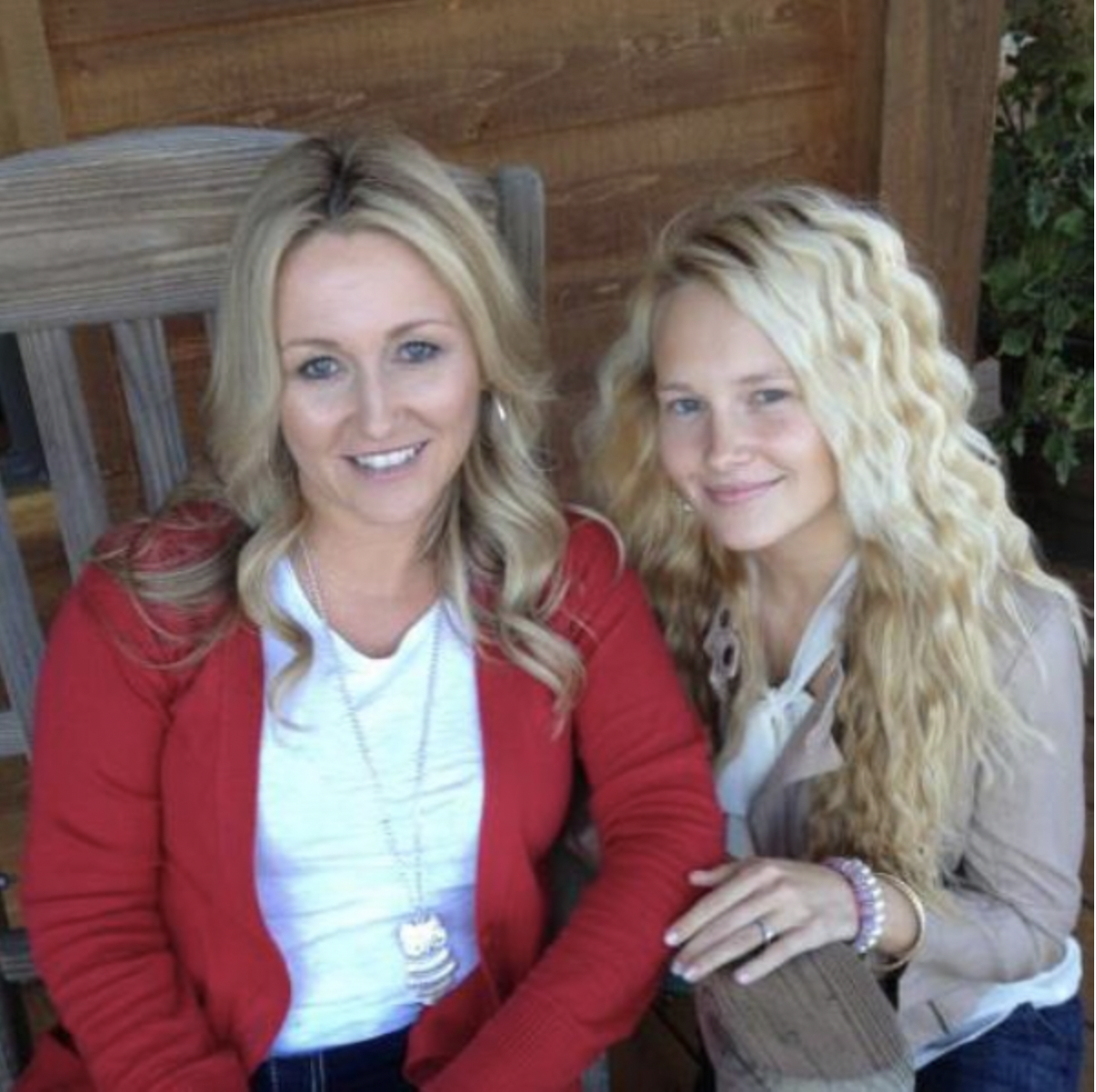 We are family!
We are a mother-daughter owned, Christian, small business operating out of Vidalia, Georgia. We believe Jesus Christ came into this world as God's one and only son, to forgive us of our sins and give everlasting life to those who accept Him as their Lord and Savior.
My name is Lindsay and I am co-owner of The Believer's Box. I wanted to share a little of my story and how The Believer's Box came to be. After losing my boyfriend of four years, Josh, in a motorcycle accident, my heart was completely shattered and I was devastated. He was my first boyfriend and was to become my husband. He was a Godly man and my best friend. He truly understood me and supported me particularly in regards to a chronic illness I have had since I was ten years old. It has now been 11 years. I can honestly say that God is the only explanation for my emotional survival. The miracle was living through something I thought would kill me. Through all of the pain, confusion and heartache, I eventually realized that Christ never allows the hearts of His own to be shattered without excellent reason and eternal purpose.
After losing Josh, I went online looking for a piece of jewelry that I could wear close to my heart in remembrance of him. I really couldn't find a lot of reasonably priced choices. So I thought why not design and create my own jewelry. I could use my degree in web design and background in graphic design. I knew that I would never be able to hold down a full time job due to my chronic illness and I refuse to go on disability if I know that I can work from home to make a small living. So I created an etsy store called 4everalwaysdesigns in memory of Josh and that I will love him forever and always. My jewelry included memory pieces, uplifting and encouraging pieces and other custom designed jewelry.
After a couple of years, I wanted to keep creating meaningful pieces of jewelry but really wanted a more direct avenue to share my faith with others and find a way to encourage women in their walk with Christ as well as give back to those in need. So with the help of my mother, Joy, we started The Believer's Box, a monthly subscription box for Christian women. Each month women receive a beautiful, themed box that includes Christian inspired jewelry, accessories, lifestyle items, scripture cards, encouraging prints and more. We pray that everything we send each month uplifts and encourages women in their walk with Christ and allows them an opportunity to share their faith with others. We believe in helping others so we strive to support women owned small business and are proud to include their handmade products in our boxes. In addition, we support nonprofits like foodforthe poor.org that helps women and children. For every box shipped, we donate a meal to a child in need. We believe in showing the love of Christ by using our resources to change lives around the world.